[ad_1]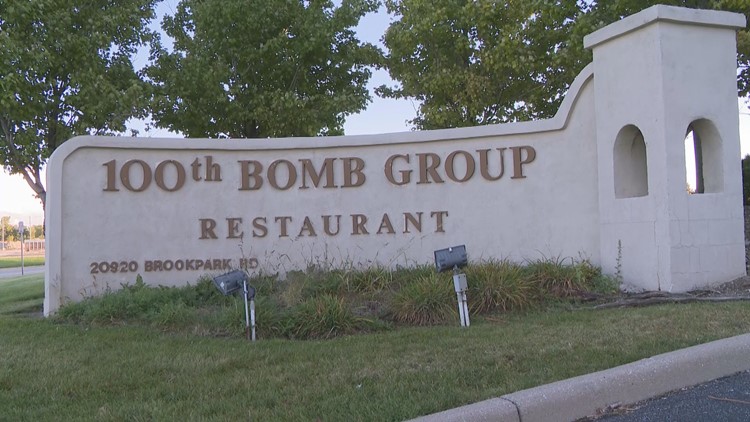 'We think it is a good part of the airport family – and the community – to help revitalize this area.'
CLEVELAND — It was a Cleveland icon for nearly four decades, but the 100th Bomb Group restaurant on the north side of the airport along Brookpark Road decided to permanently close its doors last year.
Now, plans are underway for a different company to breathe new life into the shuttered space by modernizing it with an updated theme and name: The Aviation Event Center. The new restaurant and banquet concept has a proposed business model focused on weddings, showers, end-of-life celebrations and corporate events with a small boutique pub, according to an executive summary from the Department of Port Control.
"We think it is a good part of the airport family – and the community – to help revitalize this area," said Robert Kennedy, the city's port director during Wednesday's Cleveland City Council Transportation Committee meeting.
RELATED: 'Bold' master plan revealed to upgrade Cleveland Hopkins International Airport
Kennedy said the updated theme will still be centered around aviation — but with a fresh spin.
"It will no longer be World War II themed and there will be renovation to the building to modernize it for events," he explained.
Officials anticipate the rebranding and refurbishment will generate a projected $3.75 million in revenue per year, 90 new jobs and an annual payroll of nearly $1 million by its fifth year.
The 100th Bomb Group Restaurant announced its closure last fall, citing declining demand for dining and special event venues due to the COVID-19 pandemic.
"We are deeply saddened that the 100th Bomb Group will be taking its last flight this year," said John Tallichet, President and CEO of Specialty Restaurants Corporation. "We looked at every scenario to be able to continue serving our guests, but the current business environment and the pandemic have forced us to have to close our doors."
RELATED: End of an era: Cleveland's 100th Bomb Group Restaurant permanently closing due to COVID-19 pandemic
Editor's note: Video in the player above was originally published on Oct. 1, 2020.
Located near Cleveland Hopkins International Airport, the 100th Bomb Group offered views of the runways and was filled with wall-to-wall World War II memorabilia.
This pandemic-related closure came just a few weeks after the I-X Center announced it would be shutting down.
Explore documents on the restaurant's overhaul below:
SUBSCRIBE: Get the day's top headlines sent to your inbox each weekday morning with the free 3News to GO! newsletter
[ad_2]

Source link