[ad_1]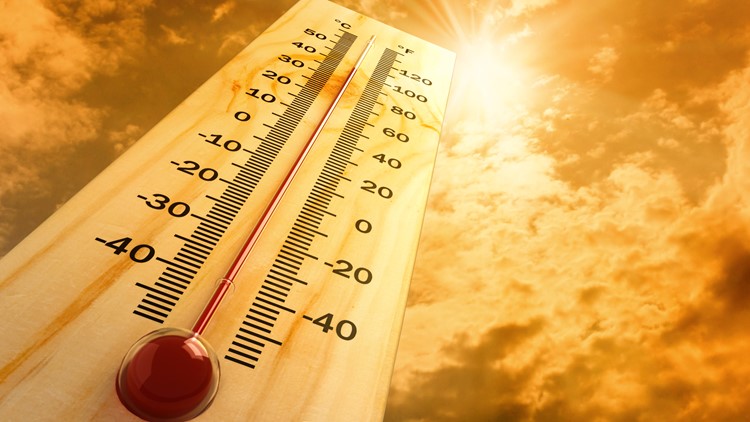 Cleveland Metropolitan School District will have a two-hour early release for its non-air conditioned buildings on Tuesday.
AVON LAKE, Ohio — Several area school districts are making preparations for the forecasted heat on Tuesday. 
Parma City Schools has declared Tuesday a "Calamity Day" and will be closed. 
"All district functions, including classes in Parma Virtual Learning Academy are cancelled. We will continue to monitor forecasts and communicate with you any further developments," the district wrote in a Facebook post on Monday.
Willoughby-Eastlake School Superintendent Steve Thompson announced on social media that "Due to expected extreme temperatures, all Willoughby-Eastlake City Schools will be closed Tuesday, August 24th."
Cleveland Metropolitan School District's buildings without air conditioning will close two hours earlier than their scheduled dismissal times. Here is a list of the affected schools:
Ben Franklin 
Charles Mooney
Collinwood
Facing History New Tech
Louis Agassiz
Mary Bethune
Newton D. Baker 
Stonebrook-White
Tremont Montessori
Valley View Boys' Leadership Academy
CMSD says it will open these buildings early to move cool air through to keep them as cool as possible while school is in session Tuesday. Bottled water will be available.
Avon Lake City Schools will close its elementary schools and Learwood Middle School on Tuesday, August 24 and Wednesday, August 25 due to excessive heat. 
Troy Intermediate School and Avon Lake High School will be open as scheduled. 
The closings come as temperatures are forecasted to be close to 90 degrees, with predicted heat indexes in the mid-to-upper 90s. The district says the need to close the elementary schools and Learwood Middle School is necessary because of the potentially high temperatures, as well as the difficulties in successfully implementing COVID-19 protocols in those buildings as a result of the heat.
The district says for those individuals scheduled for Pre-K or Kindergarten orientation, the following schedule will now be utilized:
Tuesday's orientation will now be on Thursday, August 26.
Wednesday's orientation will now be on Friday, August 27.
The first full day of school for Kindergarten students will be on Monday, August 30.
The first day of LEAPS will be on Tuesday, August 31.
[ad_2]

Source link