[ad_1]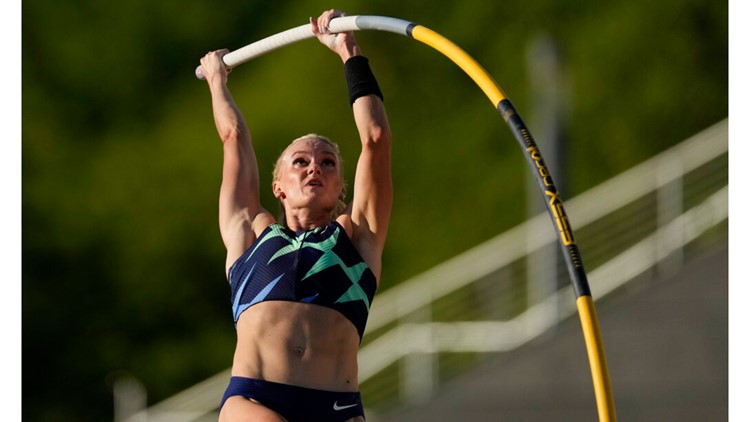 "There's just always this constant pressure and anxiety around making that Olympic team and it, it never goes away."
TOKYO, Japan — Editor's note: The video in the player above is from a story published on July 12, 2021. 
"What we do ultimately boils down to if you make an Olympic team or not." 
In a new video posted to Instagram, Olympic pole vaulter and Olmsted Falls native Katie Nageotte discusses her history with her sport, and the struggle she has lived with as a professional athlete.
"There's just always this constant pressure and anxiety around making that Olympic team and it, it never goes away. Even if it's four years out, three years out, two years, you know? It's always, 'what am I doing today to make that team?'
RELATED: Olmsted Falls native Katie Nageotte advances to pole vault finals at Tokyo Olympics
Nageotte is no stranger to the pressure that comes with the trials of the Olympics. In 2016, the pole vaulter narrowly missed out on her chance to go to the Rio De Janeiro Olympic Games, placing fifth in the pole vault trials. 
In June, the Ashland University alumna clinched the first place spot at the U.S. Olympic trials in Oregon, giving a career-best pole vault of 16 feet, 2 3/4 inches. 
Despite her years of hard work and patience when it comes to pole vaulting, the Northeast Ohio native says that she still finds herself afraid of her sport
"I mean, pole vault is not a natural thing. I think no sane person wants to run down with a 14, 15, 16-foot long pole and launch themselves super high into the air," Nageotte says in the video posted to Instagram. "Nothing about that is normal or natural and I think instinct and fear can definitely hold you back, and for me it really has. I think it's interesting because I noticed that fear has never really gone away." 
RELATED: Olmsted Falls native Katie Nageotte competes for medal in women's pole vault finals Thursday at Tokyo Olympics
While she says the fear remains a constant, the pole vaulter also says she refused to let it hold her back from reaching new heights– literally– and achieving her dreams. 
"It's cool to me that even though I'm afraid of it, I've still had success with it and I think that's why I enjoy it so much. Every time I'm clearing a bar, it's like I'm conquering that fear and it's real. That emotion is real in the sense that it keeps you from executing and so it's fun to look back and see how far I've come." 
"I'm just so excited that this has been my, kind of, trajectory."
Nageotte is set to compete in the finals of the women's pole vault at the Tokyo Olympics on Thursday, Aug. 5 at 6:20 a.m. EST
[ad_2]

Source link