[ad_1]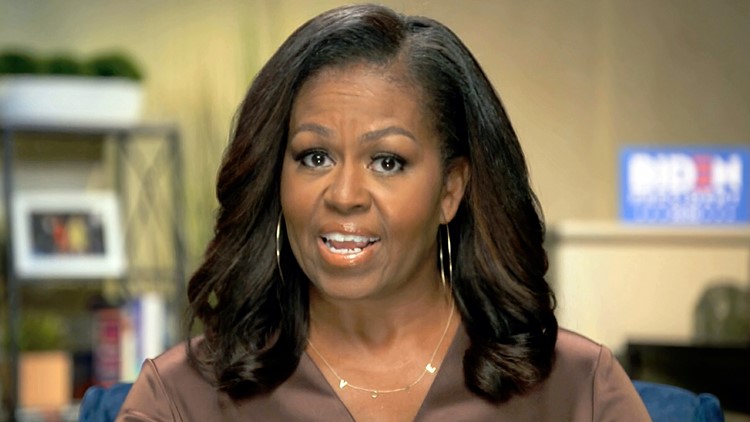 The "Pass the Love" initiative will bring healthy meal kits to families in need, according to Partnership for Healthier America.
CLEVELAND — Editor's note: The video in the player above is from a story published on May 3, 2021.
Former First Lady Michelle Obama is teaming up with Partnership for a Healthier America (PHA) and Cleveland Metropolitan School District Superintendent and CEO Eric Gordon to provide meals and support to families in Northeast Ohio. 
The group recently announced the "Pass the Love" initiative which works to end food inequity and provide equality to families across the United States. Through the "Pass the Love w/ Waffles + Mochi" program, more than 3,000 meals will be distributed to Clevelanders in need. Each meal kit includes healthy food and recipes inspired by waffles and mochi. 
RELATED: Al Roker in Cleveland: Must-see moments as he joined WKYC to co-host 3News Monday morning
"Food insecurity in Cuyahoga County, where Cleveland is situated, is projected to have increased from 15.9% in 2018 to 20.8% in 2020, and child poverty rates in Cleveland are the highest among the fifty largest U.S. cities – tied only with Detroit," says a release from PHA. 
The kits have also been launches in Atlanta, with other cities soon to be announced, according to the PHA. 
Partners of the program include companies such as Walmart, Blue Apron, and Bounty. 
RELATED: Cleveland figures, CMSD students plant oak tree on Arbor Day in honor of Jesse Owens' legacy
Editor's note: The video in the player below is from a story published on Feb. 25, 2021. 
RELATED: Cleveland area high school students to take part in NFL Draft
RELATED: Akron Public Schools selects Christine Fowler-Mack as next superintendent
[ad_2]

Source link