[ad_1]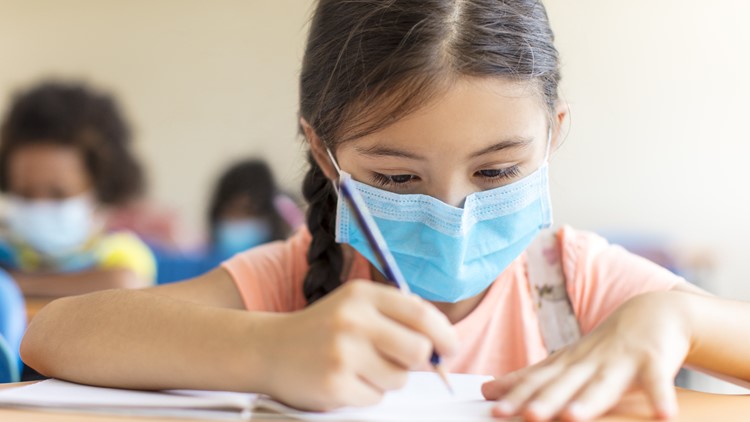 Dr. Bruce Vanderhoff, director of the Ohio Department of Health, is leading the press conference.
COLUMBUS, Ohio — The Ohio Department of Health will address "the growing number of cases of respiratory illnesses in children, as well as COVID-19" during an 11:30 a.m. press conference today.
We are streaming the press conference live at the top of this story.
SUBSCRIBE: Get the day's top headlines sent to your inbox each weekday morning with the free 3News to GO! newsletter
Leading the update will be Dr. Bruce Vanderhoff, the newly appointed director for the Ohio Department of Health. Joining Vanderhoff for the press conference includes:
Patty Manning-Courtney, MD, Pediatrician, Chief of Staff, Cincinnati Children's Hospital Medical Center
Michael Forbes, MD, Pediatric Intensive Care Specialist, Akron Children's Hospital
"The increases in cases and hospitalizations, of course, can largely be attributed to the delta variant – which is now fully dominant in Ohio," Dr. Vanderhoff said earlier this month.
RELATED: 'Troubling increase in COVID cases': Ohio health officials continue to urge vaccinations as new infections spike
He has repeatedly urged Ohioans to get vaccinated.
"For those who are concerned about side effects, please remember that no medicine is without risks of side effects, but it's important to know that many people have no side effects from the vaccine at all," Dr. Vanderhoff said during a previous press conference. "For the most part, side effects tend to be mild and short in duration and similar to those seen with other vaccines."
Earlier Monday, the FDA granted full approval for Pfizer's two-dose COVID vaccine.
"Full approval of this safe, effective COVID-19 vaccine can give Ohioans an added layer of confidence when choosing to be vaccinated," Dr. Vanderhoff said during Monday's press conference.
Dr. Vanderhoff, meanwhile, has listed these "three key things" about the delta variant:
"It is absolutely more contagious. That simply means that it takes less of the virus to go from an infected person's nose and mouth to go to another person's nose and mouth."
"More contagious than the common cold or the flu. Delta is now more dangerous than prior versions of the virus. We now have data from Canada and from Scotland that show people infected with the delta variant have a much higher likelihood of needing to be hospitalized."
"There is mounting evidence that the viral loads associated with the delta variant are higher than what we saw with previous strains of the virus. What that means is that delta is reproducing itself, creating more copies of itself, much more quickly once it gets inside of our bodies."
RELATED: 'Delta variant is everywhere in Ohio': Gov. Mike DeWine urges more vaccinations as COVID cases rise
[ad_2]

Source link