[ad_1]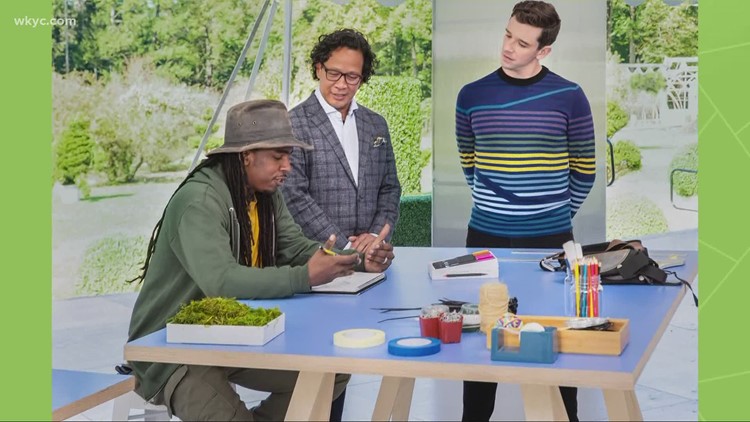 'I would never imagine that my upbringing and where I grew up would have landed me here.'
YOUNGSTOWN, Ohio — Gardening fans need to plant themselves in front of their tablets, smartphones, laptops or television monitors to Clipped, which is being called the first competition series set in the spectacular world of topiary.
Not to mention Martha Stewart was a judge.      
The six-episode series follows seven competitors — one of which is Youngstown's own Mike Gibson — who each work to create sculptures and works of art out of carefully trimmed shrubbery, plants and flowers.
RELATED: Watch: Zanesville singer known as Nightbirde gets Golden Buzzer in emotional 'America's Got Talent' audition
Gibson — aka Gibby-Siz — who started trimming bushes at the age of 7, credits the craft with keeping him focused and productive in his rough neighborhood.
"I would never imagine that my upbringing and where I grew up would have landed me here," he said.
A product of his own environment, trimmed to perfection!
"I want to see my topiary all over the world," he said. "I don't want to be limited to just Youngstown. I want to put topiary everywhere. I want to do it by the world, just one property at a time."
Gibson says he loves to spend his free time working with neighborhood kids, beautifying and "greening" their local parks with topiary.
You can check the show out Clipped on Discovery+. 
He did not win the $50,000, but Martha Stewart has one of his pieces in her garden. Not bad for a first timer…
RELATED: 'The Middle' actress Patricia Heaton shares memories of living in Northeast Ohio, discusses charitable mission with World Vision

https://www.youtube.com/watch?v=lXa-hRTMtVc
SUBSCRIBE: Get the day's top headlines sent to your inbox each weekday morning with the free 3News to GO! newsletter
[ad_2]

Source link