Al Roker of the TODAY Show is set to broadcast live from Cleveland on 3News' GO! morning show this coming Monday.
CLEVELAND — With vaccination rates rising and cases of COVID-19 falling, Northeast Ohio is about to reopen, and America will witness some of the people and places making it happen.
In a multi-part series next week, 3News' "GO!" and NBC's TODAY Show will tell the stories of how Cleveland aims to get life back on track. Al Roker, who worked at WKYC Studios in the late 1970s and early '80s, will broadcast live from Cleveland this coming Monday morning. Throughout that time, Roker will showcase places such as Karamu House, the Rock Hall and will shine a light on one restaurant making a difference in the lives of others.
FIRST LOOK: Behind the scenes photos from Al Roker's upcoming 'Reopening America TODAY' visit to Cleveland
The "GO!" team will reveal how popular venues such as Playhouse Square and Cedar Point plan to reopen. For those whose love life got derailed by the pandemic, find out how others are looking for love amidst a pandemic. Plus, our own Leon Bibb and Roker take an emotional and funny trip down memory lane, reliving their days working together at WKYC Studios.
PHOTOS: First look at Al Roker's upcoming 'Reopening America TODAY' project in Cleveland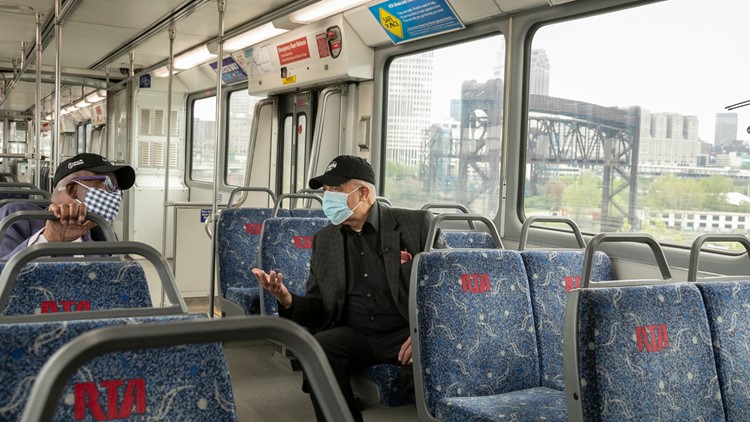 Don't miss "Reopening Cleveland" all next week starting at 6 a.m. on "GO!" followed by "TODAY" at 7 a.m., only on 3.
WATCH: Savannah Guthrie and Hoda Kotb share the news about Al coming to Cleveland
RELATED: Al Roker praises Cleveland ahead of 'Today' visit: 'It is literally my second home'
RELATED: Al Roker returns to 'TODAY' studio 2 weeks after prostate cancer surgery
RELATED: Roker & Bibb: The comedy duo that took the RTA by storm