[ad_1]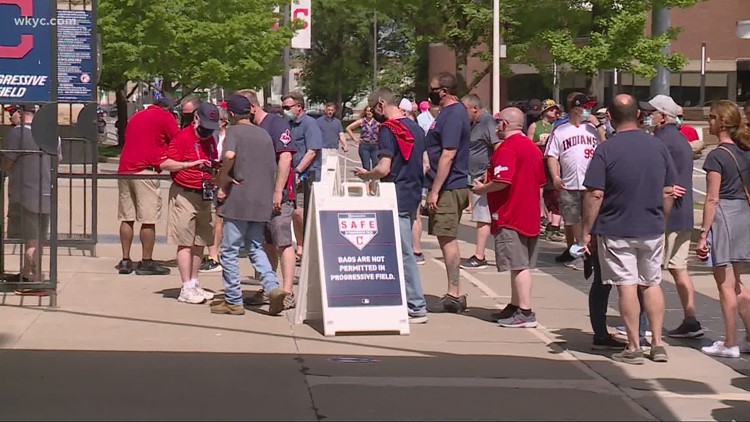 A mix of cabin fever and summer fever brings diners, Tribe fans and dancers to downtown Cleveland.
CLEVELAND — Northeast Ohioans were taking advantage of the relaxed health orders and beautiful weather this weekend, as some things seemed as close to normal as we've seen in a while.
"It's awesome, everyone is out and about," said Indians fan, Ryan Zetwick. "People are feeling good and the weather is great."
From dining to ballgames and dances, a mix of summer fever and cabin fever had people taking another step back to their lives before COVID-19.
Zetwick says, "I think we're looking, in the next month or so, hopefully things get back to normal."
"I'm so happy," says Clair Casey, a North Royalton High School junior. "I feel like everybody has been so isolated and seeing these events like this, go back to normal, there's nothing better."
Casey was one of many North Royalton juniors and seniors donned in their best formal wear to take pictures at the Cleveland Museum of Art before prom. The school's prom was canceled last year and in question at one point this year. So for these upperclassmen, being together to snap mask less photos felt like a wish granted.
"We're allowed to dance, there's no masks," says senior, Aidan Kane. "That's nice because at first it was going to be 3 feet away, masks and no dancing."
"This whole year I've been hoping that everything would work out for us and I'm so grateful that it did," says senior, Emily Michalak. "We're able to enjoy ourselves, all together, one last time."
Meanwhile, downtown bars and restaurants were hopping, and Tribe fans filled the streets on their way to Progressive Field. The ballpark was filled to 40% maximum capacity for the second consecutive game.
RELATED: Cesar Hernandez's homer in 10th gives Cleveland Indians 5-3 walk-off win over Minnesota Twins
"I'm living my best life today," says Chad Smetzler. "I can't wait to be back in the ballpark."
Leo Smith says, "I can't wait until those zip ties are off the seats, that's going to be awesome."
"This is about the time of the season where the fans get engaged, the weather warms up and people are ready for baseball," says Cleveland Indians Senior Director of Communications, Curtis Danburg. "So for that to coincide with us moving to full capacity is perfect timing."
The ballpark will be able to return to full capacity on June 2nd and seeing the crowds today, that date can't come soon enough for the businesses downtown. 
RELATED: Cleveland Indians announce Progressive Field will return to full capacity on June 2
If Saturday is any indication, Clevelanders are ready to make a return.
"I'm looking forward to concerts and going to the beach and stuff," says North Royalton senior Peyton Maciak.
Indians fan, Jim Benchek says, "I'm thrilled and feel vindicated to get back to normal and we're getting closer and closer all the time."
Editor's Note: The below video is from a previously published story
[ad_2]

Source link