[ad_1]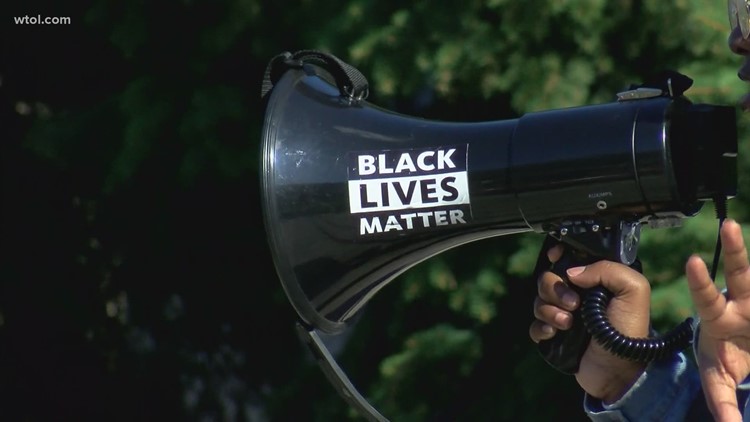 The council rejected a measure to add the phrase to a city resolution against racism, with opponents saying the prior writing already addresses the matter.
STOW, Ohio — A motion to add the phrase "Black lives matter" to a city resolution against racism is stirring up controversy in Summit County.
Last week, Stow City Council rejected a motion to add the phrase to its 2020 racial equality resolution. This was the second time the legislature rejected the amendment, which was introduced by Councilwoman Christina Shaw last year.
" 'Black Lives Matter' needs to be added because all lives do not matter until Black lives matter, and I think that says it all," Shaw said.
One council member agreed with her.
"It's not a political statement, I think it's a human rights statement," said Councilman Cyle Feldman. 
The majority of council members did not agree with her, arguing the city's existing resolution is already inclusive and doesn't need to be amended.
"If we're a community of inclusivity, once you address black lives matter, this legislation becomes nothing more than exclusive to only black lives and therefore goes against the spirit of the resolution we supported last year," Councilman Jeremy McIntire said during last week's council meeting. "Once you make it exclusive to black lives, than you become exclusive and it ain't inclusive anymore."
The resolution he is referring to reads, in part:
"The Mayor, Stow City Council and the City Administration are committed to actively working to promote racial equality through City operations. We are committed to ensuring that every person who lives, works and visits the City of Stow regardless of race, creed, religion, sexual orientation, or color are treated with respect and dignity." 
"I think the resolution we passed is the right one. And as we've seen with the rise of hate crimes, our resolution covers it. I just think we nailed it last year and that's how I look at it," Councilman Steve Hailer said.
The council rejected Shaw's amendment 5 to 2 last week, and Council President Sindi Harrison moved to postpone it indefinitely.
At Thursday night's meeting, Harrison introduced a series of motions relating to the rules of council and how legislation flows. She told 3News that the rules of council hadn't been updated since the late 1980s and it was time to change that. One of those motions would basically prevent council members from reintroducing the same piece of legislation twice. 
Councilwoman Shaw tells 3News that she will continue to reintroduce her amendment to include the phrase 'Black lives matter' in the city's racial equality resolution, even if she has to change the terminology to get it back on the agenda.  
[ad_2]

Source link