[ad_1]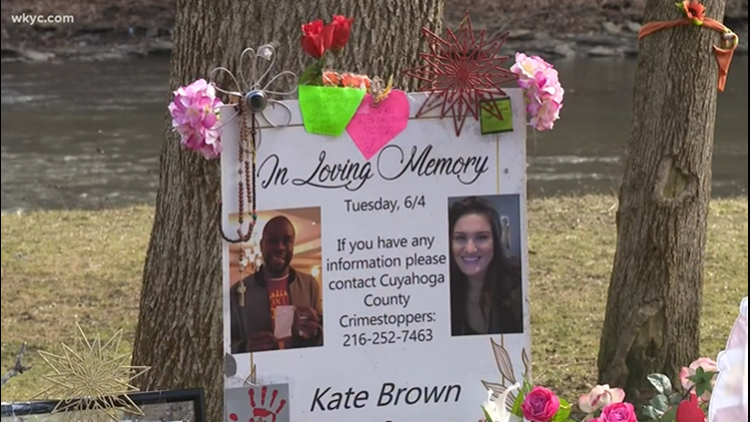 Kate Brown and Carnell Sledge were fatally shot on June 4, 2019. The case remains unsolved.
CLEVELAND — Two years after the shooting deaths of two people in the Rocky River Reservation of the Cleveland Metroparks, a gathering is being held this afternoon to remember the lives of Kate Brown and Carnell Sledge. 
The bodies of Brown, 33, and Sledge, 40, were found by kayakers near the river north of the Lorain Road Bridge on June 4, 2019. Authorities believe Brown and Sledge arrived around 5:04 p.m. Police say they were shot between 5:08 to 5:15 p.m. while sitting on a bench. 
The crime remains unsolved. 
Friends and family of Brown and Sledge are coming together this evening for a remembrance at the bench in the Rocky River Reservation. Single stemmed carnations will be placed at the bench to memorialize the duo. 
A reward of up to $100,000 is available for information that leads to the successful identification and prosecution of those responsible. The reward money is comprised of up to: $25,000 from the FBI, $5,000 from Crime Stoppers and $70,000 from the Brown family, for a total of up to $100,000.
In April, 3News' Mark Naymik reported that with leads gone cold as the two-year anniversary of the murders approached, the Brown family printed new signs asking for information about the crime and placed them along the road. The Metroparks immediately removed them.
RELATED: Family of Kate Brown, who was murdered in Rocky River Reservation with Carnell Sledge, frustrated by Metroparks' removal of signs asking for tips
The signs were a fixture along the roadway for months after the murders. They first asked joggers, bikers and drivers if they saw anything. Later, the signs highlighted the $100,000 reward, most of it from the family.
The Metroparks removed the original signs last April.
[ad_2]

Source link