[ad_1]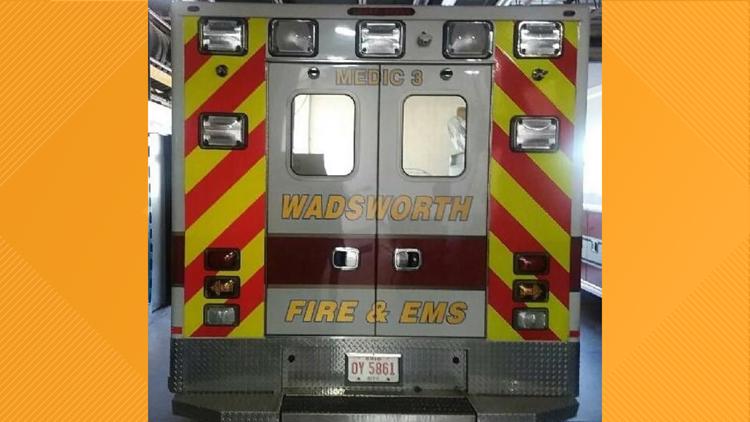 "We knew delivery was imminent," said Lt. Bowling. "We're all trained to be ready, especially with a call like this one."
WADSWORTH, Ohio — *Editor's Note: The video in the player above is from a previous report. 
For expecting mothers, going into labor unexpectedly at home is a possibility. But for one Wadsworth mother, that possibility became a reality on Thursday.
First responders were called for reports of a woman in labor. Two medics with the Wadsworth Fire Department quickly made it to the home from where the call came from and couldn't look back once they entered the house.
"I've responded to calls of a woman giving birth, but never actively in labor having to deliver a baby myself," said Lieutenant Eric Bowling.  "There was no going back – this baby was coming."
Lt. Bowling has been with the Wadsworth Fire Department for nearly 30 years and says this is the first time in his career he'd had to use his training to deliver a baby.
But Lt. Bowling wasn't alone.
Medic Troy Lorton also responded that afternoon, as the pregnant woman received aid from both men. Lt. Bowling tells 3News he doesn't really remember all the details of the day, since everything happened so fast, but does say he couldn't have delivered a healthy baby girl that day without the help from his crew.
"It really was a team effort – not just with the Wadsworth Fire and EMS responders – but from the mom and dad, too," said Lt. Bowling. "They all did great, and the mom did exactly what she was told to."
Shortly after Lt. Bowling and Lorton arrived, more first responders came to help – including Curt Lauer, Cody Duncan, Mike Deyaeger, James Barnard and Assistant Chief Potter.
"We knew delivery was imminent," said Lt. Bowling. "We're all trained to be ready, especially with a call like this one."
The other first responders on scene gathered information, documented the delivery for the patient care report, and helped with getting supplies and equipment.
The baby girl was delivered at 2:45 p.m. by Lt. Bowling, with the help of Mike Deyaeger and Curt Lauer.
Lt. Bowling says they drove the baby, mom and dad to the hospital, and everyone is doing well.
"I'm going to give the family space to welcome in a newborn, but I'd love to connect with them all again," said Lt. Bowling. "Maybe I'll stop by the house one day."
A job well done by Wadsworth Fire and EMS!
*Editor's Note: The video in the player above is from a previous report.


[ad_2]

Source link