[ad_1]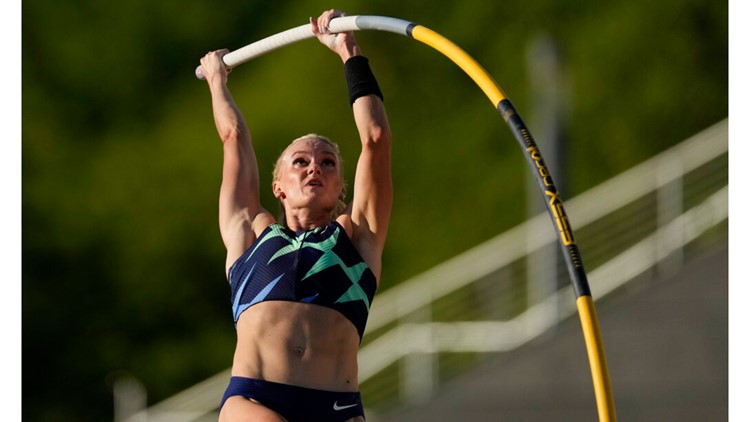 TOKYO, Japan — Editor's note: Video in the player above features our interview with Nageotte before the Tokyo Olympics began.
Another Northeast Ohio native is taking center stage at the Tokyo Olympics this week.
30-year-old Katie Nageotte, a native of Olmsted Falls, is set to compete in the qualifying round of the women's pole vault on Monday at 6:20 a.m. EST. Olympic rules show a qualifying performance of 4.70 or the 12 best performers (at least) advance to the final.
"My family was planning on coming, so that is going to be a bummer," she said. "But when they announced that fans couldn't be in the stadium, I just said, 'Please don't come, it's not worth it.' I've always done better when family and friends have been there, but that's not to say I can't do well with them not being there. I know that they will be cheering me on. I've heard talks of maybe renting out a local bar in Olmsted Falls. I know that I have a pretty great support system and there'll be cheering me on regardless."
She graduated from Olmsted Falls High School in 2009 and Ashland University in 2013.
Editor's note: Video in the player above was originally published in an unrelated Olympics story regarding Chardon pole vault alternate Matt Ludwig.
[ad_2]

Source link